If you are looking for something different for your child's party, look no further! Simply Stunning Jewellery offer jewellery parties for children aged 6+. These can be held in the comfort of your own home, or at an external venue (as long as there is access to an oven).
The party is for 4-12 children. The charms are made using a special coloured, polymer moulding clay, which is then baked in the oven (usually whilst the children have their party food). The children make 4 charms each, 3 of these will go on a bracelet to take home and the 4th is given the birthday child. This way everyone gets a bracelet to take home and the birthday child gets a special charm from each of her friends. The bracelet is a simple silver plated link bracelet.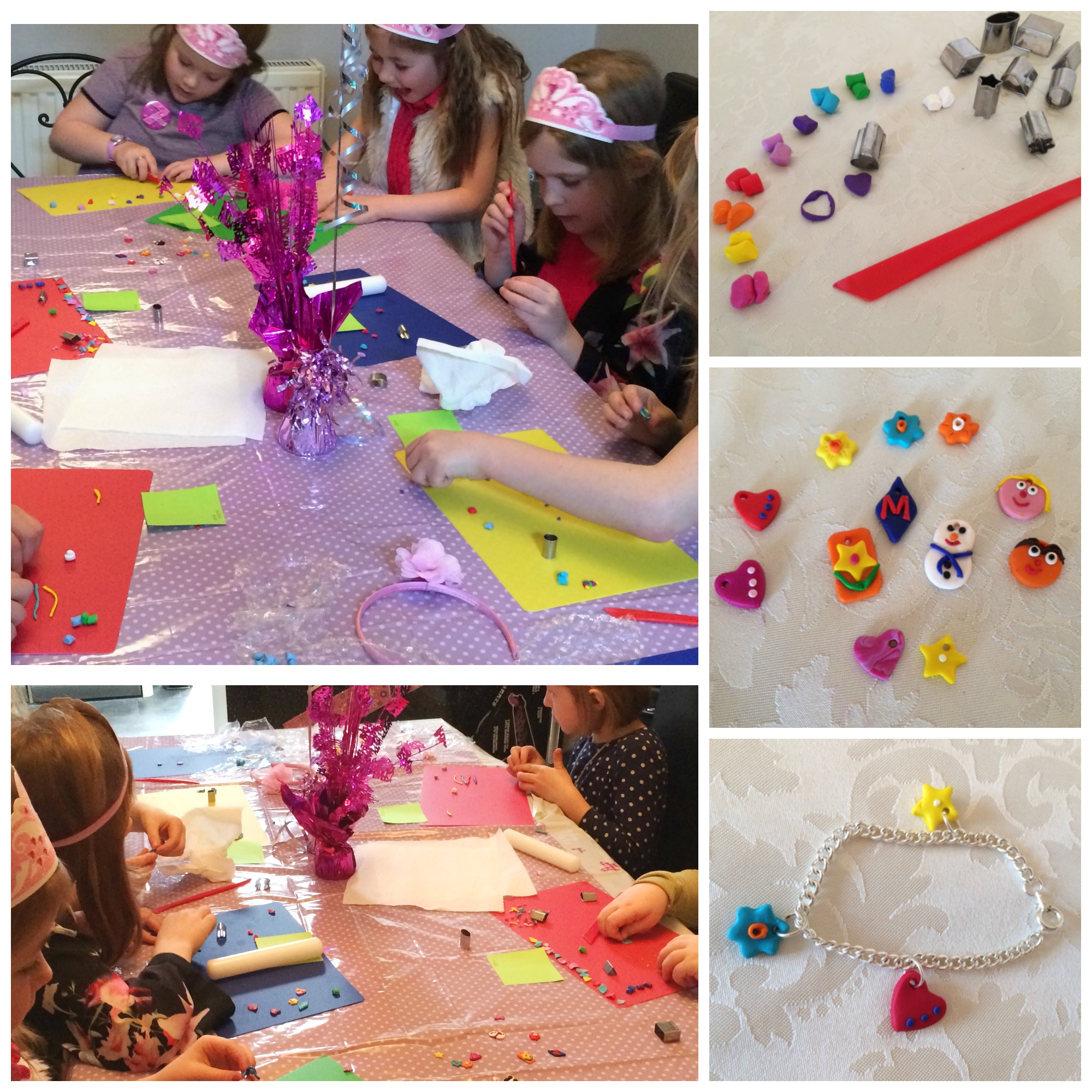 We will bring a protective sheet for your floor and table, all clay, tools and bracelets. We will need a table and chairs large enough for the children to all sit around. We also need access to an oven (for approx 30 minutes) to bake the charms. Once the charms go in the oven we will clear the tools and clay away, so the children can have their party food. This can be done in your own home, or if you are hiring a room, often there is access to a kitchen area. It may be worth having a few games lined up in case any charms need a little extra time to bake.
Costs:
Party prices start from £65 for up to 5 children then £12 per child for every additional child, with a maximum of 12 children (including birthday child). Remember prices include the silver plated bracelets and all materials for charms and attachments. And because the children get the bracelet to take home, they do not need party bags, unless you want to do them. Currently parties are available in Cheshire, Manchester and Merseyside.
UPGRADE 1: Add to the childrens' bracelet with a ready made charm. A selection of ready made charms from letters to seashells can be brought along for the children to choose from. (COST £1 per charm – usually 1 or 2 each).
UPGRADE 2:  Why not add a delicious homemade cupcake for each child to take home? (chocolate / vanilla or marble). These are available in dairy free too. (COST £1 per child)
To book your party contact us or call 07935 303088
*A supplement of £10 may be required for distances greater than 15 miles to cover petrol costs & travelling time.